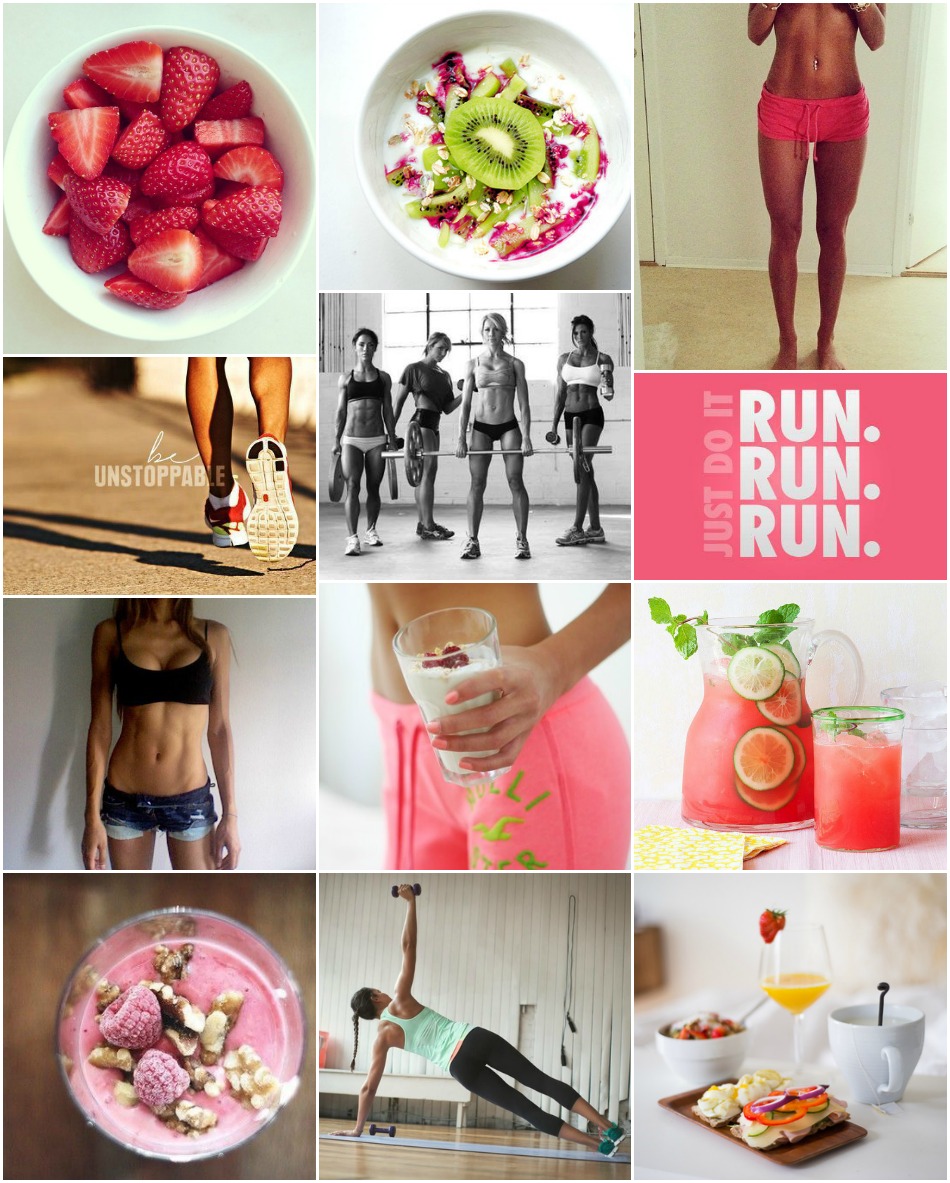 Startar dagen med lite fitspo! 
5 fördelar med styrketräning. / 5 Pro's with weight lifting. 
✔ Ökad förbränning, bättre viktkontroll. 
När du får starkare muskler förbränner du mer energi. Så styrketräning är den säkra vägen till högre kaloriförbränning som återigen är avgörande för hur lätt du har för att hålla en hälsosam vikt. 
✔ Increased combustion, better weight control.
When you get stronger muscles, you burn more energy. So strength training is the sure road to higher calorie consumption which again is crucial to how easy you have to keep a healthy weight.
✔ Mer styrka i vardagen. 
Barn som lyfts, tunga matkassar, möbler som ska flyttas, en bil som behöver puttas, branta trappor, dammsugning, tvätta golv… vardagen är full av fysiska utmaningar som kräver styrka. När du stärker de muskler som du använder dagligen kan din kropp klara vardagens belastningar utan att bli trött eller sliten. Det ger mer energi. 
✔ More strength in everyday life.
Children lifted, heavy shopping, furniture to be moved, a car that needs to be pushed, steep stairs, vacuuming, washing floors … everyday life is full of challenges that require physical strength. When you strengthen the muscles that you use every day, your body can cope with the everyday pressures without getting tired or worn. It gives more energy.

✔ En yngre och fastare kropp. 
Musklernas storlek och fördelning på kroppen har mycket stort inflytande på utseendet. Eftersom styrketräning förstorar musklerna kan det också forma kroppen i en harmonisk riktning. Samtidigt kommer starka muskler automatiskt att ge en snygg och ungdomlig hållning. 
✔ A younger and firmer body.
Muscle size and distribution on the body has very strong influence on the appearance. Because resistance training enlarges the muscles, it can also shape the body in a harmonious direction. Meanwhile, strong muscles automatically give a stylish and youthful attitude.
✔ Ett sundare och längre liv. 
Styrketräning kan skydda dig mot de fria radikalerna som får din kropp att åldras och kan ge cancer. Förutom att stärka immunförsvaret gynnar stora muskler blodsockret, eftersom det är helt enkelt finns mer muskler att uppta sockret i och därmed minskar risken att utveckla diabetes. 
✔ A healthier and longer life.
Strength training can protect against free radicals which makes your body age and can cause cancer. In addition to strengthening the immune system benefits large muscle blood sugar, because it is simply there are more muscles to absorb sugar and thus reduces the risk of developing diabetes.
✔ Mindre stress, bättre självkänsla. 
Precis som all annan träning kan styrketräning motverka stress, ångest och depression, höja ditt humör och göra det lättare för dig att sova på natten. Forskning visar att styrketräning har en nästan enastående förmåga att förbättra ens kroppsuppfattning. 
✔ Less stress, better self-esteem.
Just like any other exercise, strength training can counteract stress, anxiety and depression, improve your mood and make it easier for you to sleep at night. Research shows that strength training has an almost unique ability to improve one's body image.
http://stylingbydey.se/wp-content/uploads/2013/07/fitforfight-Collage1.jpg
1183
950
denice
http://stylingbydey.se/wp-content/uploads/2023/03/logo_new_02.png
denice
2013-07-25 08:25:58
2013-07-25 08:25:58
Lift More Weights.